Virtual Clinics
Virtual clinics, using remote monitoring and telehealth options, offer clinicians and patients outpatient and follow-up appointments from the comfort of their own homes. Clinical need and patient choice can determine the preferred option.
Monitor
Capture and Monitor PREMs, PROMs and Bio-Markers from heart rate to blood pressure and many many more, including integration with devices.
Track
Track trends, identify indicators and view both population and individual parameters to identify trends and prioritise patients.
Take Action
Immediately video, telephone or asynchronous consult based upon patient need, or simply schedule a virtual or traditional ward appointment all from one place.
Increase Access, Safe & Cost Effective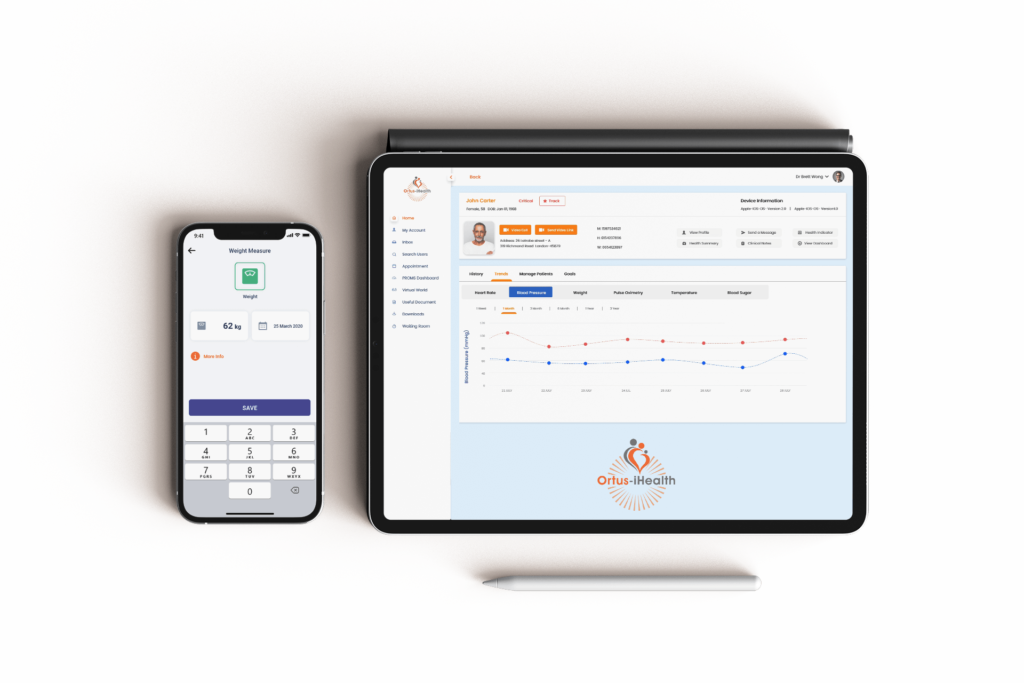 Ortus Health
Efficient and Cost-Effective
Reduced Missed Appointments
Increased Efficiency and Capacity
Improved Clinical Outcomes
Partners
Proud to work with our partners
Honoured to work with pioneering and innovative partner organisations
What they say
All the outcomes that we routinely record after [treatment] are very clinically-based. This gives us an opportunity to look at some metrics that are probably more important to patients: their quality of life, their symptoms, their observations, their medication. That's all very easy to capture via the app [and that gives us the] potential for further research.
contact us
Don't hesitate to contact us for additional info